P.S.P. has been providing terminalling services to external individuals since 1996 with the intention of expanding our core business into related services and fulfilling our commitment to being a one-stop service solution.
Our services cover petrol stations in the central, western, and upper southern regions of Thailand. We serve a diverse range of leading customers, including PTT PLC, Esso (Thailand) Ltd, Bangchak Corporation PLC, and Chevron Thailand Ltd.
Our terminalling facility is located in Samut Sakhon, positioned along both sides of the Tha Chin River. The total capacity of our storage tanks is up to 98 million liters, enabling us to distribute over 3,600 million liters per year. Our facilities are capable of accommodating various types of fuel, including diesel, gasohol, hot oil, and asphalt. Additionally, we operate five jetties to facilitate storage, collection, and distribution services across Thailand. As a testament to our firm dedication to excellence in quality and environmental responsibility, we hold certifications for ISO 9001 for quality management systems and ISO 14001 for environmental management systems.
Our fuel terminalling business follows a three-step process, which includes: (1) Product Receipt, (2) Product Storage, and (3) Product Distribution.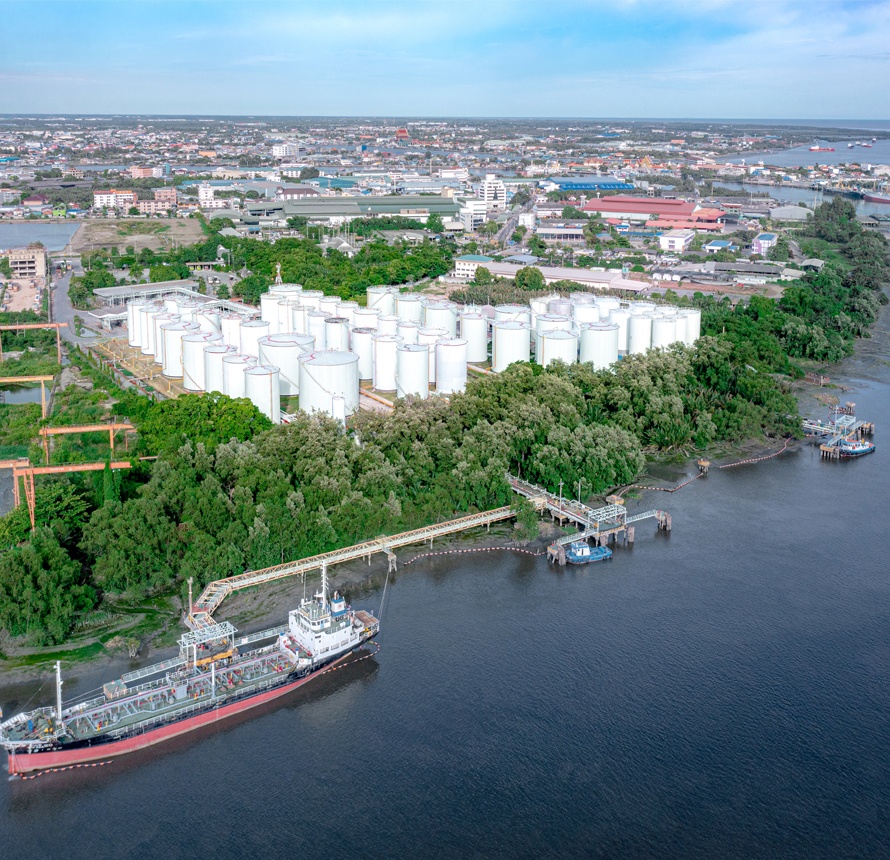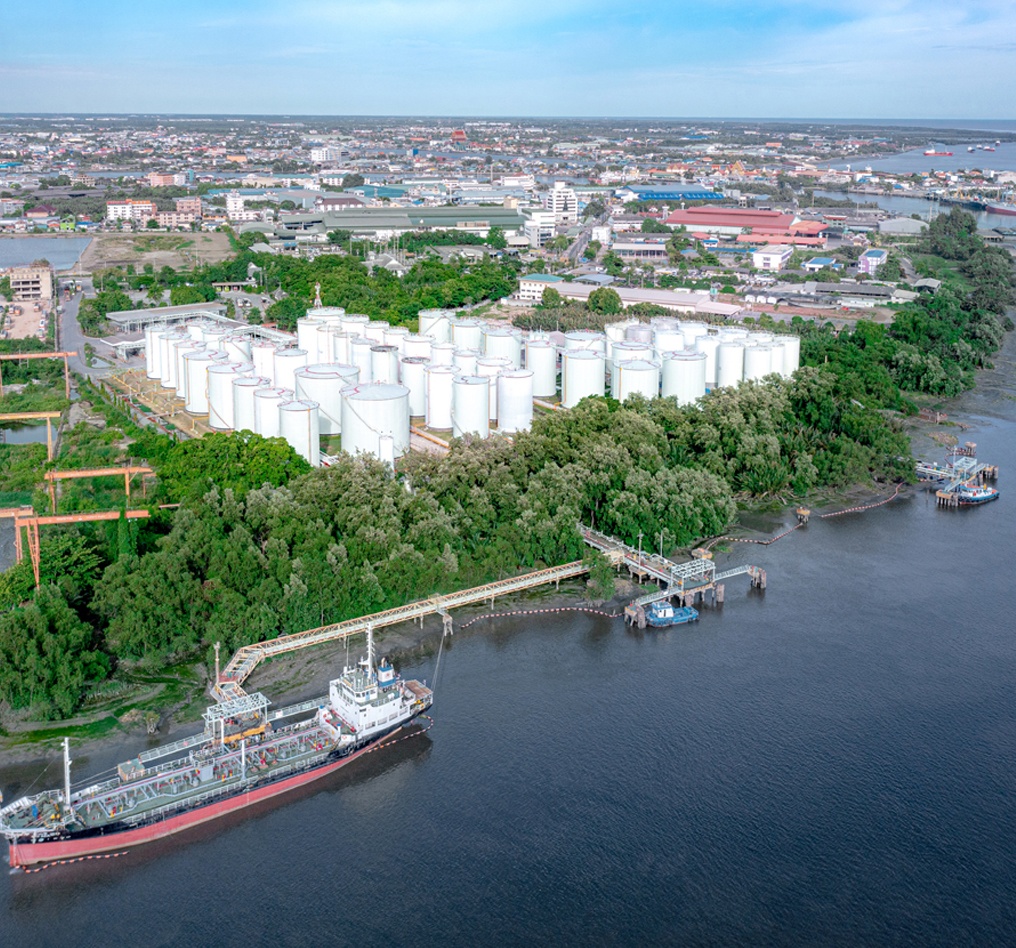 1) Product Receipt
The process of receiving products starts with planning the entry of the products into storage tanks. Once the products are transported by truck or ship and reach our quality control department, the quality control officers randomly inspect the products to check their quality through our laboratory. This includes checking the quantity of the products as well. After both the quantity and quality checks, the products are transferred to storage tanks and undergo another round of quality and quantity inspection upon entering the tanks. Finally, a product receiving report is prepared to send the received quantity of goods to our customers for future reference.
2) Product Storage
During product storage, the quantity of stocks is checked at the end of each day, and a Daily Stock Record is prepared and sent to the customer. Additionally, there is a weekly/monthly water draw off.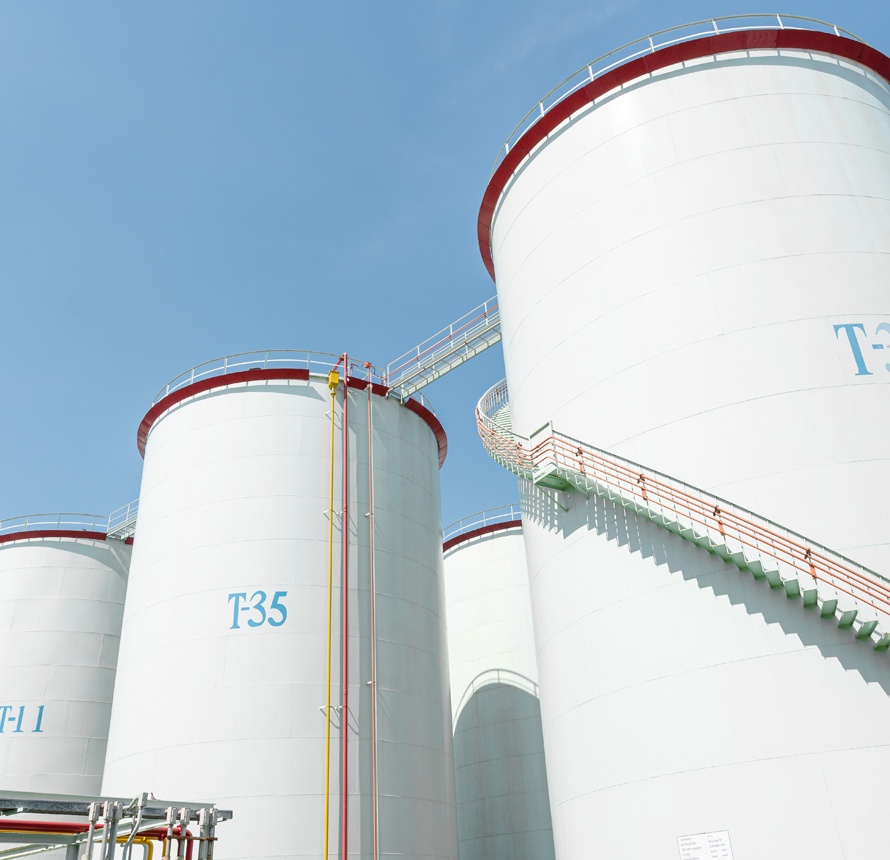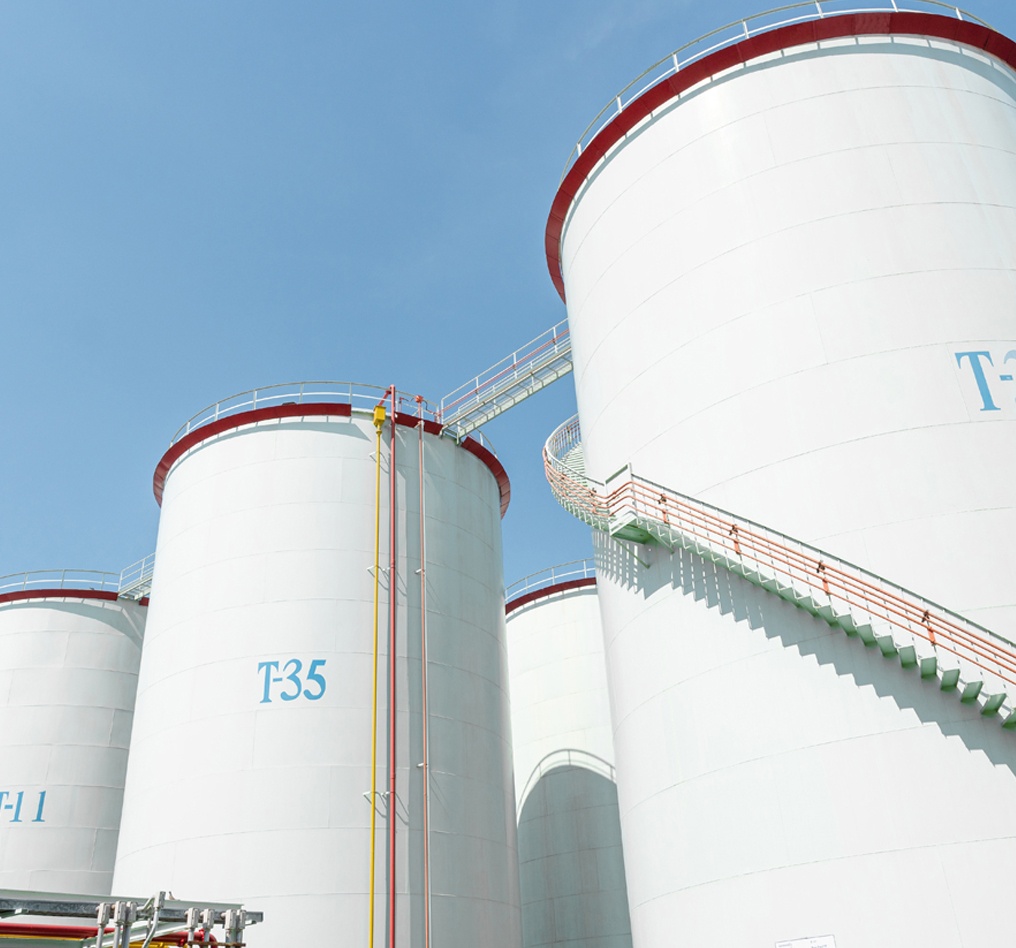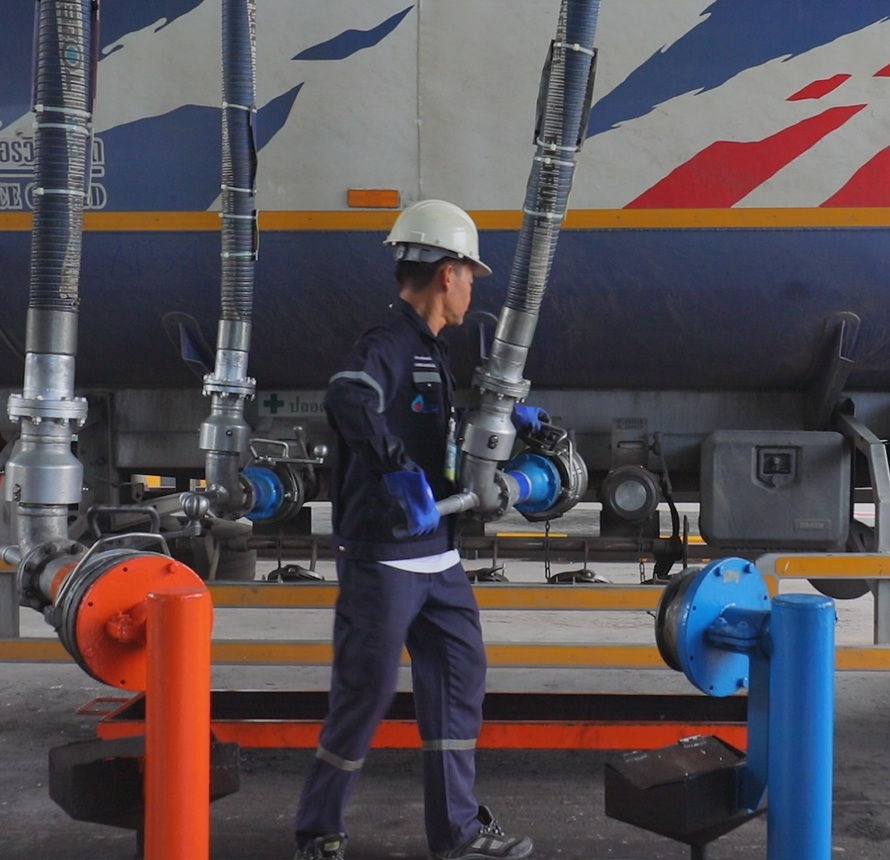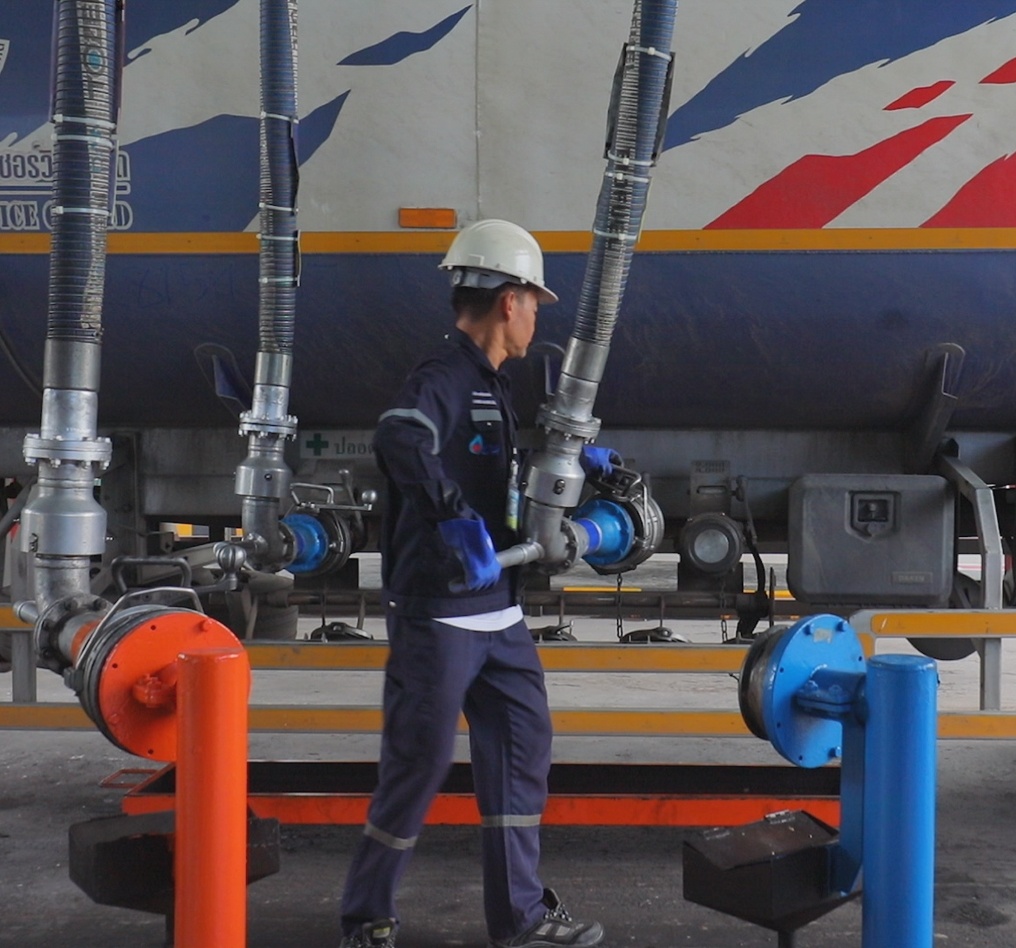 3) Product Dispatch
The process of dispensing products begins by checking the readiness and safety condition of the truck, in accordance with the company's standards. After that, a ticket is issued to the driver, allowing them to enter the queue and obtain the fuel. The fuel is then pumped into the car, following the order information provided by the automatic system TAS (Terminal Automation System), which is controlled by the dispensing station. Once the fuel has been dispensed, its accuracy is checked once again before the fuel vehicle is released from the depot.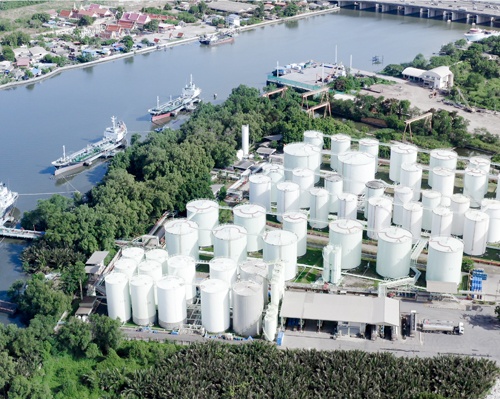 Provide services for receiving, storing, and distributing fuel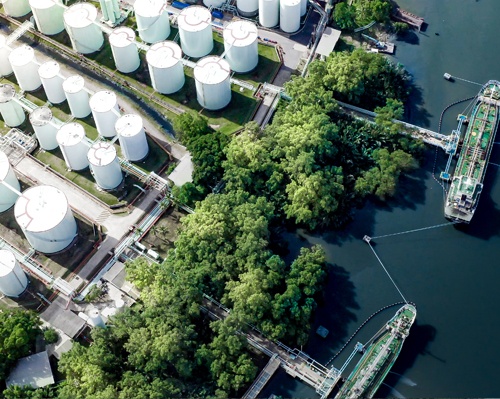 Up to 5 jetties available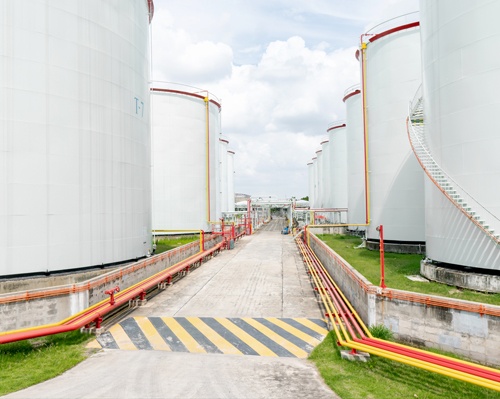 Supports fuel storage of more than 98 million liters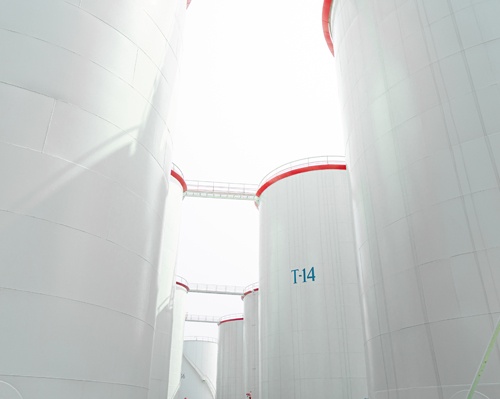 Controlled by automatic oil supply system TAS
(Terminal Automation System)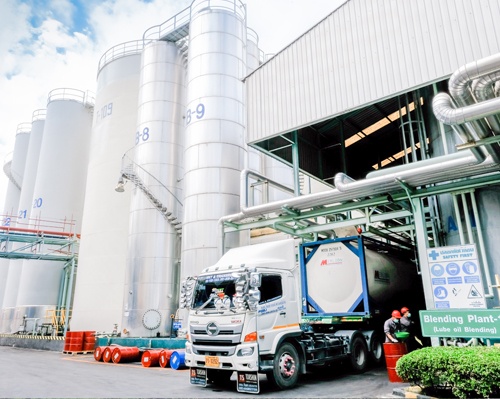 Up to 3,600 million liters of fuel distribution per year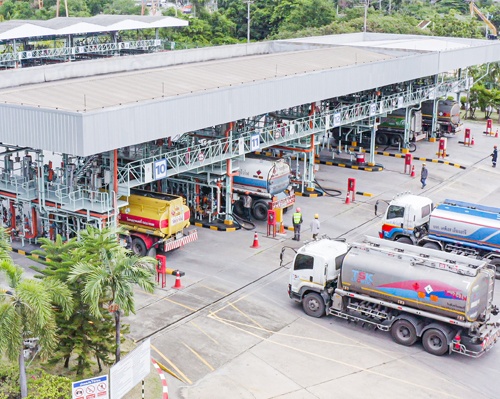 Quality Management System ISO 9001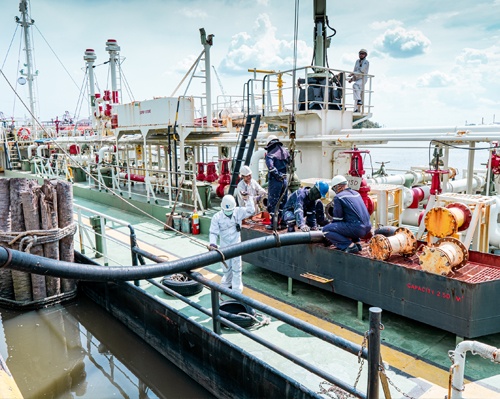 Environmental management system ISO 14001