P.S.P. has been operating the distribution center, both inside and outside the building, for third parties since 2016 in order to expand its capacity for storing finished goods and providing delivery services to our customers.
Currently, we have 3 distribution centers located in Samut Sakhon, with a total service area of more than 20,000 square meters, capable of supporting up to 27,000 pallets. We have complete facilities to support the management and storage of goods, including Reach Trucks and Counterbalance Forklifts. Additionally, we utilize the Warehouse Management System (WMS) operating system, which is connected to Microsoft Dynamics AX (ERP), to efficiently manage inventory.
We have the capability to accommodate the storage of various types of products according to the specific needs of our customers, including lubricants, grease, rubber process oil, transformer oil, additives, and more.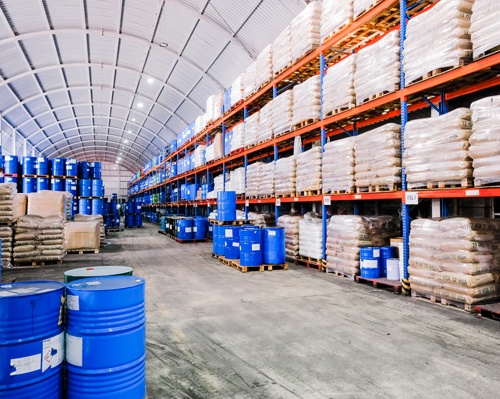 Storage area over 20,000 square meters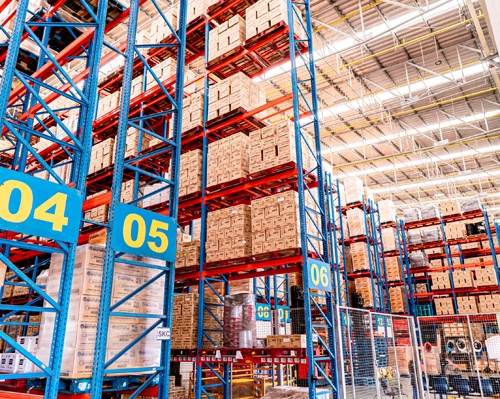 Supports storage of up to 27,000 pallets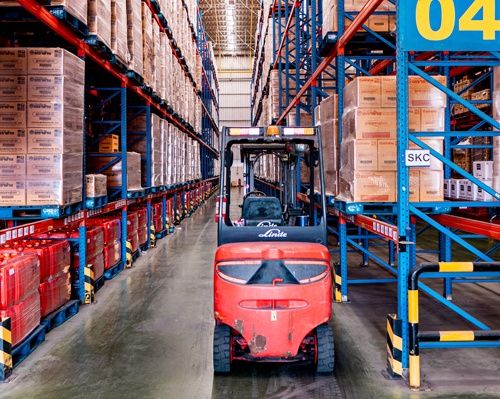 Using Axapta stock management system